Amazing Race
On Thursday, October 20, 2022, Coppin State's  Student Government partnered with Title IX to host a scavenger hunt, "Amazing Race to End Intimate Partner Violence". The entire week of October, Coppin State is taking action in spreading awareness of domestic violence and hosting events by student leaders on campus. 
The Amazing Race started at the Talon Center with a booth set up full of information provided by Title IX. Students were asked to form groups of three and follow the clues that were spread out across campus which were created by the Student Government to spell out the word, "PURPLE". 
Purple is the color used to honor survivors and raise awareness of Domestic Violence. Students who won received a $50 cash credit to the bookstore and all participants were given a trick-or-treat bag with goodies and more information on how to stop the spread of Domestic Violence. 
The Student Government Association plans to collaborate with Title IX again in the future so stay tuned to see more of your Student Government.
Student Government Association (SGA) 
President- Justin Evans 
Vice President- Camryn Durant 
Secretary- Kyndall Johnson 
Business Manager- Amara Evans 
Chief of Staff- Khala Cameron 
Chief Justice- Anthony Amalaha
Leave a Comment
About the Contributor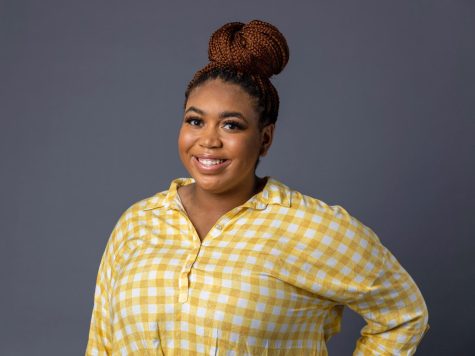 Kyndall Johnson
Kyndall Johnson, a senior English major from Austin, TX. She currently serves as  SGA Secretary and a member of NAACP. Her passions include poetry, music...