Are you ready for "I Love Coppin Week" ?
Coppin State's SAPB, Student Activities Programming Board, has an exciting lineup that leads to the  celebration of Fanny Jackson Coppin.I love Coppin Week which begins October 10th and lasts until Oct 15th. It has become an annual tradition in which students have looked forward to, and it occurs before midterms. 
Kicking off "ILCW" involves an annual community service project, "From Fanny, With Love", starting at 1 pm – 3 pm in the Talon Lobby. October is Breast cancer awareness month and this community service project is to assist in creating cards for child and breast cancer patients at a partnering hospital. 
After a day of service the festivities begin on Monday night at which "Trap & Paint", located in Talon Atrium students can enjoy painting and upbeat music.  
Make sure to make your way on Monday night to an evening of creativity, and a perfect opportunity to meet more students on campus. 
Tuesday night marks the battle of the DJs with a unique twist, Coppin vs Morgan DJs, and if you love music, this is an excellent event for you.  The event will begin at 7pm til 10 pm in the Talon Atrium in which students can enjoy great music, and even participate by voting who the best DJs are during the event. 
On Wednesday, October 12th, at 7 pm, get your nice outfits ready, students are invited to participate in the coronation of the campus leaders, and the event will take place in the James Weldon Johnson Auditorium.The official crowning of Keylin Perez, 91st Miss Coppin State, and Tre'Quan Hayes, 22nd Mister Coppin State, and the Royal Court will take place. According to Coppin State University, "The Coppin Pageant is rich in tradition; in 1929 the Students of Coppin State University decided that they would choose an individual that was worthy to be acclaimed "Miss Coppin State University." A night of history will take place, and it will be followed with a reception in Tawes Ballroom from 8:30 till 11:00 pm. 
The following day, will kickoff with a game night filled with prizes.  Do you always make the right choices, or do you pick ones a little more interesting?  Put yourself to the test and participate in "The Choice is Yours Game Show".  The event will take place in the Tawes Ballroom from 7:00 pm-8:30 pm.
Is your class the best? Or is the class of 2023 taking over? Friday night is battle of the classes in this event,students will participate in numerous games, and whichever year wins the most is dubbed the best class.  The event will take place in the Tawes Ballroom from 7:00 pm-9:00 pm, and make sure to wear your class shirt. 
Lastly, ILCW will finalize with the Coppin State University All-Star Day, an afternoon in the PEC Field to partake in food, games, music, and performances from several campus organizations! All-Star Day is the event students look forward to every year, make sure to turn out for this event, which is also taking place on Fanny Jackson Coppin's Birthday!
The lineup for I Love Coppin Week is filled with so many opportunities to interact with the school community. Come out to each event and experience the coppin pride!
Leave a Comment
About the Contributor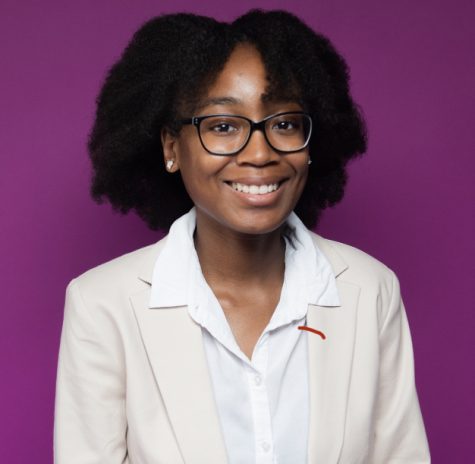 Jamie Reed, Staff Reporter
Jamie Reed has always known one thing growing up. That being that she wanted to be a teacher. Her mother and grandmother were both excellent educators,...