Nov. 4: Girl v. the COVID pandemic
On paper, I knew I was a Junior, but it did not feel like it until I came back to the dorms. I had so many reservations about coming back to campus, but I feel like I am back to an altered type of normal.
Coming back has had its pleasures. There truly is something special about the dorm experience. Initially, I didn't want to move on campus. If it was not for my physical classes, you would have found me at home for another year in a row.
When I moved back, surprisingly, I find myself not wanting to leave! I have the pleasure of living with my best friend, and it has been truly a gift. When you are on campus you get this feeling that you are not alone, that whatever stress you have is normal. That you as a person are normal.
There are downsides as well. There are few (and too many) people on campus that I see ditching their masks. And yes, waking up and going to class at 9:00 am online was so much easier than that walk across campus. Something that has been the biggest concern to me, however, is the food.
I want to be completely transparent. One of my biggest transgressions about coming back was the food situation. COVID is an airborne sickness, and I did not want my main food source to come from a populated place. Coppin State University has been great in accommodating that need. The takeout option is one I use frequently and with thankfulness.
The staff is also very kind people, and I enjoy my interactions with them no matter how brief they are. However, that does not excuse the quality of food being given. I surveyed 40 random on-campus students. Of that population, 80% of them get takeout twice or more a week. More shockingly, I report 40% of the students interviewed exclaimed that they get takeout five or more days out of the week. That statistic to me was crazy.
We as students pay from $2,250 to $2,428 PER SEMESTER and a huge portion of students do not eat there! The fact we have something prepaid that is easily accessible and still choose the $20 door dash says something big about campus life
Before the critics start, you cannot blame this on youthful ignorance. The quality of food just is not up to par for most students. Some I interviewed expressed they were vegans, and rarely get the food that fits that. Some express there is a lack of variety, and the repetitiveness gets old. Others blame poor preparations have finding hair and bugs in their food.
That to me feels unacceptable. In addition, the times that the café is open are not helpful to students with busy schedules. The café for lunch is closed from 2-4:30 and runs out of food by 7:00 pm. This is not a good option for students who have night classes from 5:20-7:50, which is a common time for classes here. There should be a better option for students who do not want to have dinner at 4:30 right before class, especially if there are classes that only meet at that time each semester.
We as a student body deserve better. I won't go as far as to say that this school is practicing malnourishment because it is not. I will say, however, that there should be other options here. Students are entitled to have an accessible and nutritious cafeteria experience at their home away from home.
If we cannot be provided that, then we should at least be able to use our food swipes at the Tawes Diner or get a reduced meal plan price. To sum it up, I am happy I was kicked out of my little bubble. If I hadn't, I would have been missing out on the time I have left being a college kid. I am thankful I have been healthy and happy here. I hope every student reading this keeps pushing. I can say this draining feeling after Midterms is insufferable, but we still have a way to go. And oh, the places we will go to!
Girl v. COVID is a series based on the experiences of Jamie Reed, a DMV native and sophomore elementary education major. The Courier will publish her column every Thursday at 12 p.m.
Leave a Comment
About the Contributor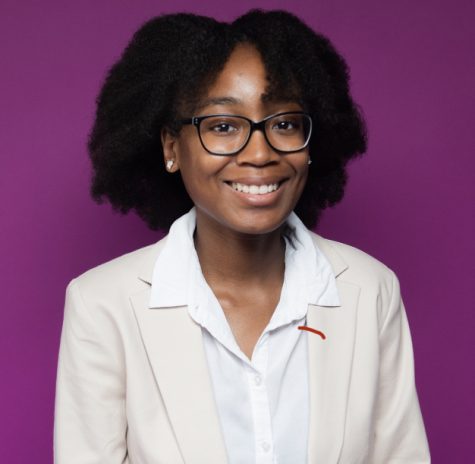 Jamie Reed, Staff Reporter
Jamie Reed has always known one thing growing up. That being that she wanted to be a teacher. Her mother and grandmother were both excellent educators,...