Loyalty to the Royalty  
On October 12, 2022, Coppin State University hosted the annual Mister and Miss Coppin State University Coronation. Returning as the hosts the 21st Mr. Coppin State, Jahi Chatman, and 90th Miss Coppin State, Desire Jones reflected on old memories, welcomed the newly coronated royal court, and graciously walked their last walk. Other Misses and Misters from other student organizations on campus were recognized as well; those individuals include.  
 Mister and Miss NAACP: Vincent Pitogo and Faith Rogers 
Mister and Miss NPHC: Luis Perez and Demia Goddard  
 Mister and Miss Prestige: Jalen Camp and Donnetta Corbin  
 Mister and Miss "Queen in You": Garyn Mercer and Daijah  
 Mister and Miss Chi Eta Phi:  Dots'Cella Key and Richard Fajimolu
  As our alluring campus royalty was recognized, Coppin State's newly inducted Royal Court put on an entertaining and elegant entrance: Coppin State Royal Court 22'-23' 
 Mister and Miss Freshman: Khaleb Bryd and Angel Love  
Mister and Miss Sophomore: Shawn Berry and Jayla McCullough  
 Mister and Miss Junior: Jawaad Williams and Kaliah Griffin-Randall  
 Mister and Miss Coppin State: Tre'Quan Hayes and Keylin Perez  
Finally, the two bright and highly motivated individuals who really need no introduction. The 22nd Mister Coppin State, Tre'Quan Hayes, and 91st Miss Coppin State, Coppin Courier's editor Keylin Perez. These two individuals have served on the Royal Court before as Mister Junior, Miss Sophomore, and Miss Junior and groomed themselves to represent the school with Coppin pride. All inductees recited an oath to serve the students and better the future of Coppin
Leave a Comment
About the Contributor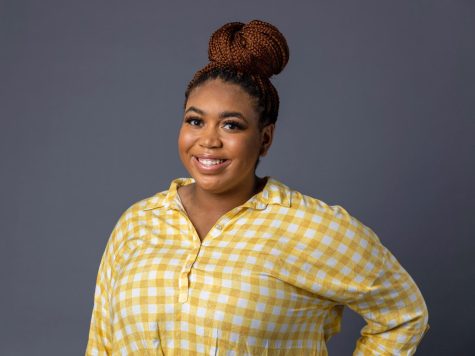 Kyndall Johnson
Kyndall Johnson, a senior English major from Austin, TX. She currently serves as  SGA Secretary and a member of NAACP. Her passions include poetry, music...