February 1, 2022: A Student's Perspective
Feb. 1, 2022, will go down in the hearts of Coppin students and faculty as a day of fear.  
The past two years have been filled with an abundance of problems within the whole world. I had hoped 2022 would have started peacefully.  It seems 2022 will continue the trend of the terrible 20s.  
Coppin State University, along with more than ten other Historically Black Colleges and Universities, were threatened with a bomb attack.  
Residents were awoken to emails, text messages, calls, and social media posts telling everyone to stay inside and take cover. As a student at the university, waking up to a "Campus Emergency" was nothing short of worrisome. 
 My morning was flooded with answering messages from family, refreshing my social media feed, and prayers for the safety of my friends on campus and surrounding HBCUs. Seeing the alerts regarding the bomb threats reported the day before from other schools, I had feared the worst, along with some of my fellow peers on campus.
The word "bomb" had students like I in panic across campus, and it was better for the school to ensure our safety before announcing the details. 
The cafeteria workers should especially be saluted for coming to campus to make sure the residents of Daley and Dedmond hall were fed even before all was clear.  Without their bravery, students would be stranded with no food and nowhere to go.  
Coppin handled the situation with valor, and it needs to be commended. The switch to virtual while keeping peace on campus was swift, and many stepped up to ensure safety.  Something to be complemented especially is how the school called it a "Campus Emergency" instead of a bomb threat. The police presence on campus was helpful and efficient, keeping a close eye on us. 
For these threats to be made on the first day of Black History Month was nothing short of despicable.  However, it did not account for how strong the black community is. 
 To say black people are resilient is an understatement.  
We have survived slave ships, slavery, Black Codes, Jim Crow, Bus Boycotts, and so many other things that would make a list that would never end.  The panic the perpetrator tried to evoke was foiled.  
The spirit at Coppin State University is alive and STRONG.  
The love that has been created here can transcend anything.  For that reason, although February 1, 2022, will be remembered in the hearts of Coppin students and faculty as a day of fear, it will also be a testament to the resilience we continue to show flawlessly. 
And on that note, Happy Black History Month!
 Jamie Reed, a DMV native and Junior elementary education major.
View Comments (2)
About the Contributor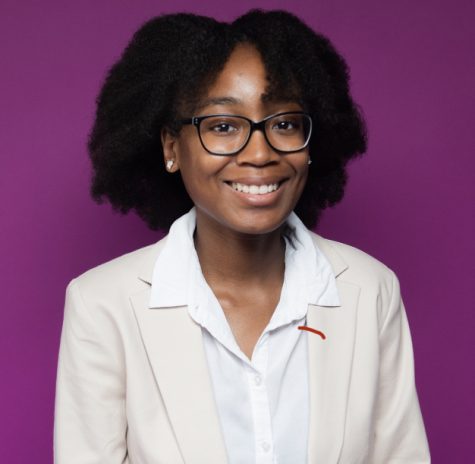 Jamie Reed, Staff Reporter
Jamie Reed has always known one thing growing up. That being that she wanted to be a teacher. Her mother and grandmother were both excellent educators,...