"Man of the House"
Coppin State hosted the number one Urban stage performance, "Man of the House" at the James Weldon Johnson Auditorium on Thursday, October 6, 2022. Coppin State student clubs and organizations collaborated with Title IX to raise awareness of domestic violence over the whole month of October.
This 'One Night Only Tour' play is about a man, James (A'ndre Davis), who is emotionally and verbally abused by his girlfriend, Kesi (Monifah). Throughout the play, James confronts several challenges in combining his broken relationship with spending quality time with friends and finding work to support his girlfriend and himself.
Davis who's the creator, writer, and actor, is a well-known figure in the entertainment world who has performed with Musiq Soulchild, Tamia, India Arie, Tank, and Patti Labelle; and landed parts in stage productions such as "Dream Girls" and "After the Walk" with Kelly Price. Most domestic violence incidents are reported by victims who are women, but the eye-opener in this drama is that it is told from a man's point of view.
This is a difficult issue that isn't handled nearly enough, but Davis did an excellent job scripting the play to be engaging, hilarious, and enlightening. Davis selected and co-starred with a few recognizable names in this spectacular production, including child prodigy Monifah Carter (Kesi) who's known for her association with Heavy D and appeared on the reality tv show, 'R&B Divas'. As well as the rising star from the hit tv show, 'Wild 'N Out Christian King "C.King", who portrays Isaac, James' best friend, King has been in award-winning pieces such as Jermaine Smith's "A Piece of Me" and Monique Lisa's "All My Struggles."
This play has been staged in many locations throughout the East Coast, including New Jersey, Philadelphia, New York, and Atlanta. Coppin's own Mr. Bryon Jefferson planned the show to be performed at Coppin, as well as free admission for all students.
Leave a Comment
About the Contributor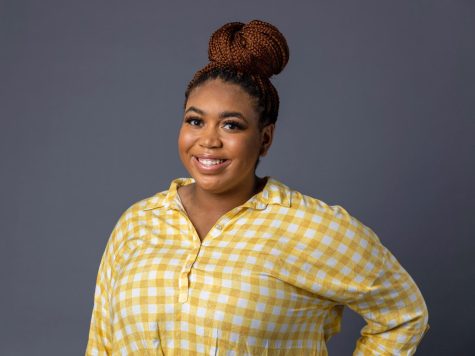 Kyndall Johnson
Kyndall Johnson, a senior English major from Austin, TX. She currently serves as  SGA Secretary and a member of NAACP. Her passions include poetry, music...